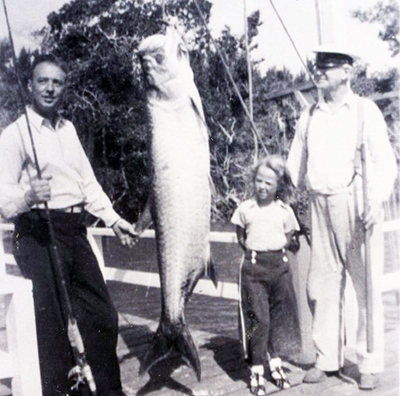 In 1885, an Austrian named William Binder was aboard a German freighter headed to New Orleans when he was shipwrecked and washed ashore on Captiva Island. He spent weeks living off the land, fell in love with his newly-found paradise  and returned three years later to become Captiva's very first resident.
The same year of Binder's shipwreck, New York tourist W.H. Wood landed a tarpon in San Carlos Bay with rod and reel — a feat thought to be impossible. Wood caught the 93-pound, 5-foot 9-inch fish after a 27-minute battle. Later, he scored a second tarpon weighing 117 pounds. News of his conquests spread quickly throughout the country and soon the "Silver King" became the most sought-after fish in Florida.
Perhaps inspired by these tarpon tales or stories of Teddy Roosevelt fishing Captiva channels and back bays, sport fishermen began to frequent this narrow stretch unique, tropical barrier island where — in literally just a few moments — you could cast east into Pine Island Sound, or west into the Gulf.
In 1931, this place — aptly named 'Tween Waters Inn — welcomed its first overnight guests. A hospitality legend now more than 90 years strong was born.
Early guests included Charles Lindbergh, Anne Morrow Lindbergh and other celebrities and dignitaries including Jay Norwood "Ding" Darling, namesake of today's J.N. "Ding" Darling National Wildlife Refuge on Sanibel. As an environmentalist and sportsman, Darling's favorite fishing guide was Captain Belton Johnson — known for his "ability" to transit whiskey from Sanibel to Captiva during Prohibition.
Johnson was well-educated in the waters of Southwest Florida and also captained a 60-foot yacht built for Alice O'Brien. Alice would arrive to Captiva aboard her yacht — the 'Wanigan" —  so named for a storage trunk  in lumber camps to house anything that just might be wanted again.
An astute businesswoman, adventurer, sailor, philanthropist and animal lover, Alice built her winter home on Captiva and became an early supporter of the Sanibel Captiva Conservation Foundation.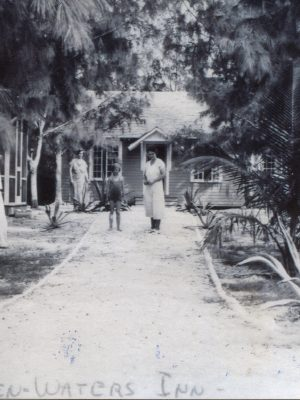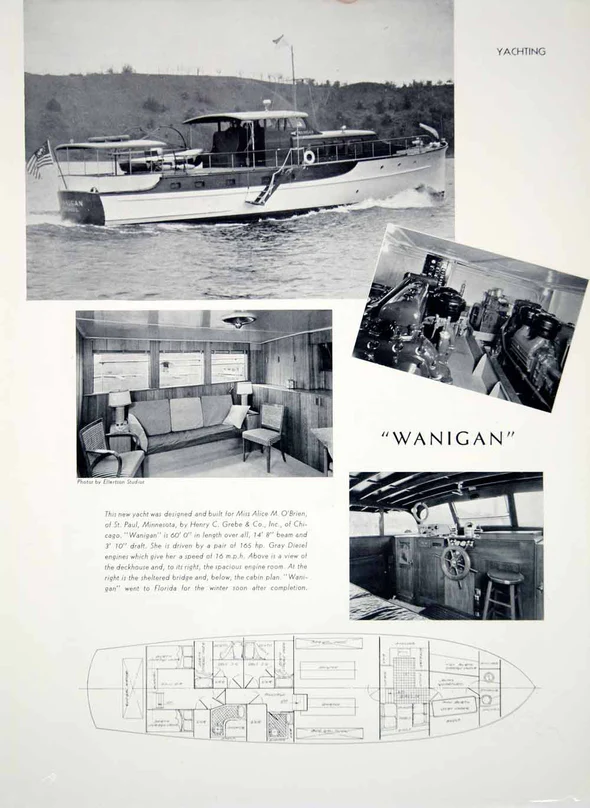 For centuries, castaways, adventurers, bootleggers, and conservationists have been drawn from all over the world to the allure of Captiva Island's local resources of fresh fish, seafood, vegetation, tranquil waters, award-winning sunsets and warm hospitality — collecting memories and shells as keepsakes until they're able to return to this place that has captured their heart.
The Shipyard is a celebration of Captiva's coastal and culinary legacy, with texture and tastes featuring sustainable fresh-caught seafood from Florida waters, distinctive seasonings and flavors, and a toast to extraordinarily rebellious, private labeled, distilled-on-site whiskey.